This store requires javascript to be enabled for some features to work correctly.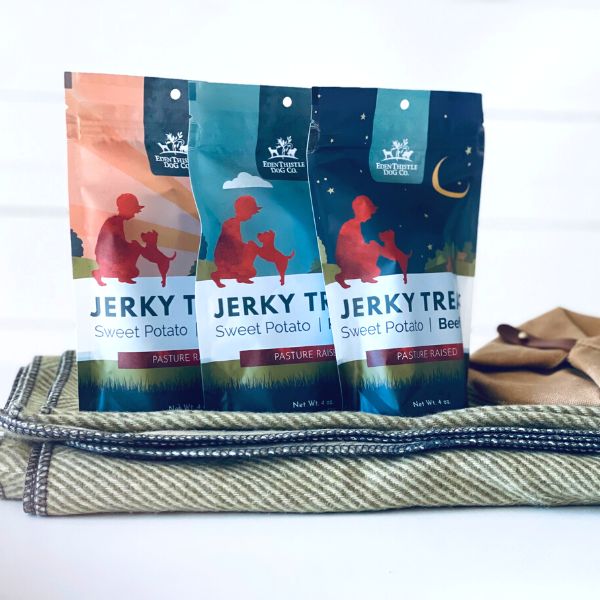 Intentional Treats
These treats are for buyers and dogs who are looking for layered intention with every bite. From the health of your dog to the trust that you have with us, we've designed these for people looking for more in what they're giving their pup.
Shop Treats
Fiber + protien
Health For Our Dogs
Two ingredients. That's it. No preservatives or words you can't pronounce on the ingredient list. Just like you, we care about what our dogs consume. So we kept it simple with our treats: One awesome grassfed protein combined with a delicious fiber. With every bite your dog gets a balanced, wholesome and tasty treat.
Renew + Ethic
Sustainability
Solution 2 | Sustainability
It's not just the animals in our homes that we and our customers care about. With every bite your dog supports the ethical raising of cows and pigs and the sustainable farms that support those animals. Not to mention the incredible farmers who work hard raising animals in a manner that makes our land healthier over time. Our livers and hearts come from the best sustainable farms in the Southeast.
Never. Ever. Outsourced.
Trust
Solution 3 | Relational Trust
Owners who are intentional with their pets know how important trust is. We are a small operation and it's us--Marshall & Katherine--behind the wheel. Every batch of jerky is produced under our supervision and care. If you have a question, it's us on the phone. Our customers, canine and human alike, quickly become life-long, vital members of our community. And we want our community to flourish! We work hard to remain a transparent, consistent and trustworthy source of treat products for the well-being of all our dogs and their forever families.
Taste with zero risk
100% Money Back
Sometimes it can feel intimidating to buy treats without knowing if your pup will enjoy them. With us, you don't need to worry about that. If your dog doesn't like the flavor or the treats, just let us know and we'll refund your purchase asap. We're not after one-time sales, but are doing this to create a community of lifetime connection with our customers and their canine family. It's important to us that your first experience is always risk free.
Testimonials
"We are in love with these delicious, healthy treats. All natural is a must have for our household!"

- Robin

"My dog has literally never loved a treat more, and we've tried a lot"

- Olivia

"Your treats are my dog's absolute favorite. The only thing that gets him moving!"

- Biscuit's Mom